The Governor General of Saint Lucia, Saint Lucia Tourism Authority, Saint Lucia Hospitality & Tourism Association, and the Lucians
Welcomes You to Saint Lucia
Experience the Opulence of St. Lucia.  Most recognizable by its' Pitons which are two enormous volcanic peaks that are seen against the stunning Caribbean Sea.  Expeditions to rainforests, botanical gardens, hot springs, and swimming in waterfalls.  Ms. Anania and Mr. Kevan Edwin promise it will be a memorable and breathtaking adventure. 
Relax and enjoy a rum punch on the rooftop at the Jade Mountain Club at the award winning Jade Mountain Resort where the "sanctuary" guest rooms are architectural masterpieces with infinity edge pools blending in with the horizon and the Piton mountains. 
One resort just as beautiful is Sugar Beach, a Viceroy Resort. This gem offers many cottages, villas, bungalows, and residences where a powdery white sandy peaceful beach can be seen. 
If you are looking for a quiet place to get some work finished, I recommend Tranquility Getaway.  Malcolm Burns will be delighted to help make your business trip more like a vacation while you research, create, type and strategize. When you need a break, just take a walk up and around the winding streets in the neighborhood and meet the friendly neighbors and admire the view of the villages and sea.
There are a number of other resorts that have intriguing amenities and activities that Saint Lucia offers. Gaze through the following pages. 
Your Dream Destinations Await
Thank you for visiting Treasured Tours! My name is Lynn Anania. It will be my pleasure to be your tour specialist. My travel experience from childhood has helped me develop a thorough understanding of what a safe, fulfilling, and exciting experience could be like. Through vacationing and visiting many countries, having a background in languages ( Italian and French), I will bring to you a very unique adventure. Please enjoy the website and the tour booklet that will come to you in the mail upon request.
All my Best & Blessings!
Lynn M. Anania
Tour Specialist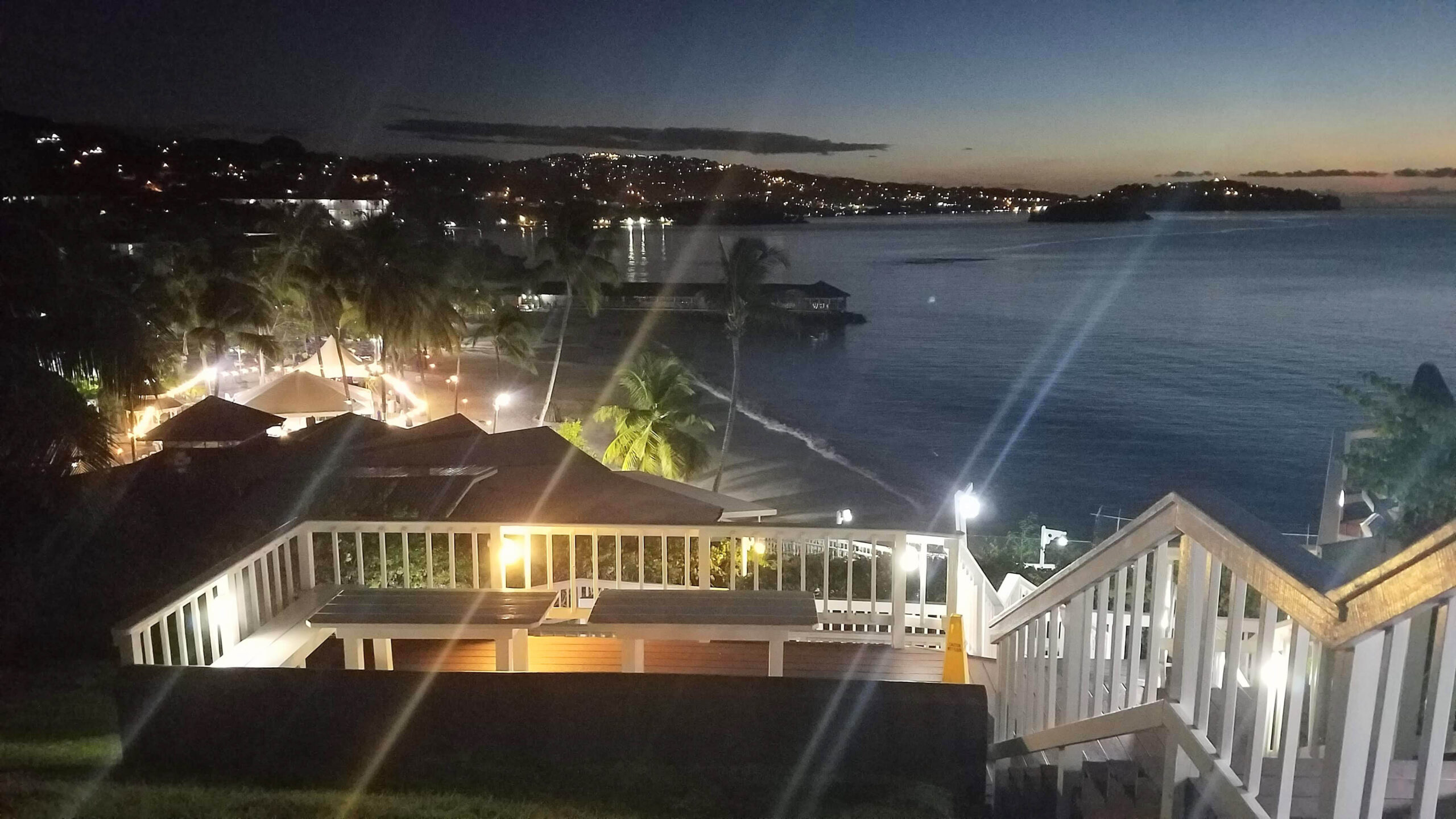 Daily tours and all hotels, excursions, airlines and transportation can be coordinated with the assistance of Ms. Anania at customer's request.  Ms. Anania can book dinner reservations for customers. Most resorts, hotels, inns, and B&B's provide breakfast. Tours and excursions leave from these accommodations. 
Group tours are 10 people maximum. Daily tours and excursions start at the request of the customer and end at the request of the customer because the customer creates their own daily agenda!  Package #1 and Package #2 and road maps will be in the welcoming packet.  After midnight there will be an extra fee per hour.  
Customers to send the itinerary of their choice 3 months in advance of their arrival. There is no prior deposit. Cancelations must be made 24 hrs in advance. Same day of departure cancelations are accepted because of unforeseen circumstances. 
Ms. Lynn M. Anania –  Tour Specialist   
Mr. Kevan Edwin   –  Transportation Specialist 
Call Lynn:  315.871.8004  
WWW.STLUCIA.ORG/COVID19 –  After June 1, 2021 to get updated information of latest protocols and information on covid19 testing and vaccinations.  All visitors must follow covid protocols.
Ms. Anania will update visitors on airlines, restaurants, and resorts, places of worship and Spas & Salons.